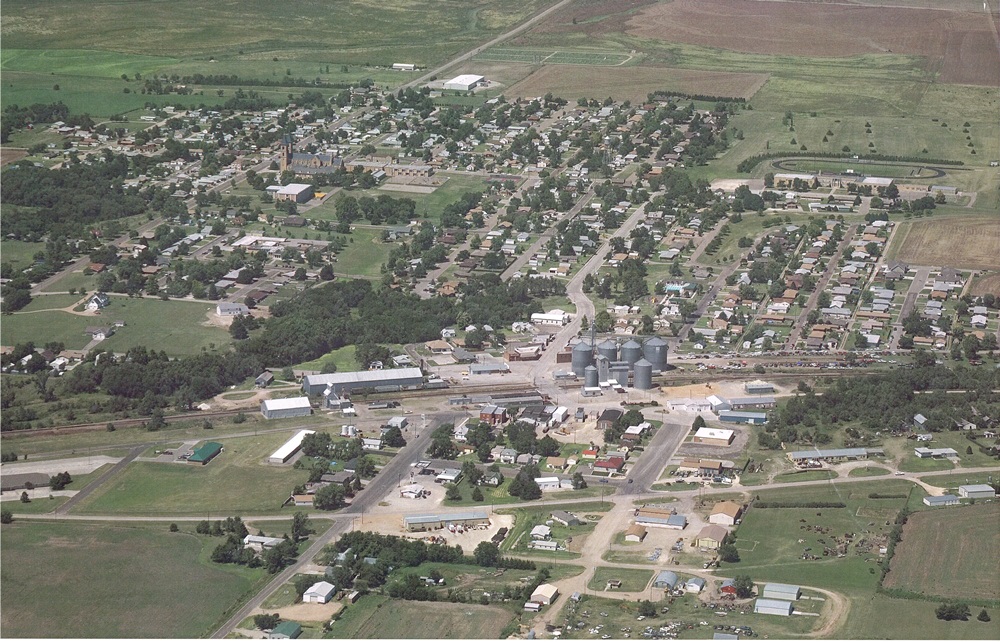 2023 Budget:

Notice of Hearing to Exceed Revenue Neutral Rate

Water Resolution: Water Warning

Victoria is located in eastern Ellis County, just south of I-70. From the interstate, the country looks flat, but south of town the Smoky Hill River has carved a huge valley. It was settled by immigrants from two cultures and has a rich past. A historical marker on the south side of town describes its early settlers.
| | | |
| --- | --- | --- |
| | Today it's a prosperous, tightly-knit community that offers traditional small town values just minutes from the nearby city of Hays and from Fort Hays State University. | |
| | | |
| --- | --- | --- |
| | The limestone St. Fidelis Church, commonly referred to as the Cathedral of the Plains, is a magnificent Catholic church built by German settlers. | |
| | | | |
| --- | --- | --- | --- |
| | | Before the town existed, the Kansas Pacific railroad was built through here. A memorial just off old US-40 honors six laborers killed by Cheyenne Indians as they worked on the track. Click the picture for more information. | |
| | | | |
| --- | --- | --- | --- |
| | | The traditions of the German immigrants who settled here are honored with statues and a bronze tablet. Click the picture for more information. | |
| | | | |
| --- | --- | --- | --- |
| | | The home of George Grant, who introduced Aberdeen-Angus cattle to the US, still stands and is a historic site. The house is 5 miles south of town, and 2 miles east. Grant's cemetery is on the southern edge of Victoria. Click the picture for more information. | |
EMERGENCY - Police - Fire - Ambulance - Dial 911

| | |
| --- | --- |
| Victoria Fire Department | 735-9400 |
| Police | 735-9354 |
| Ellis County Sheriff | 625-1040 |
| City Hall | 735-2259 |
| City Shop | 735-2827 |
| Emergency Sewer | 735-8133 |
| Emergency Water | 735-8133 |
| Municipal Pool | 735-2387 |

1 Blast - at noon and 9:00 pm everyday, and 6:45 on Fire Department meeting nights

2 Blasts - Fire South of 8th Street

3 Blasts - Fire North of 8th Street

4 Blasts - Rural Fire

The attack warning signal is a 3 to 5 minute wavering tone.

The tornado warning signal is a 3 to 5 minute steady tone.

The all clear signal is 5 short blasts.

Please Post Near Telephone